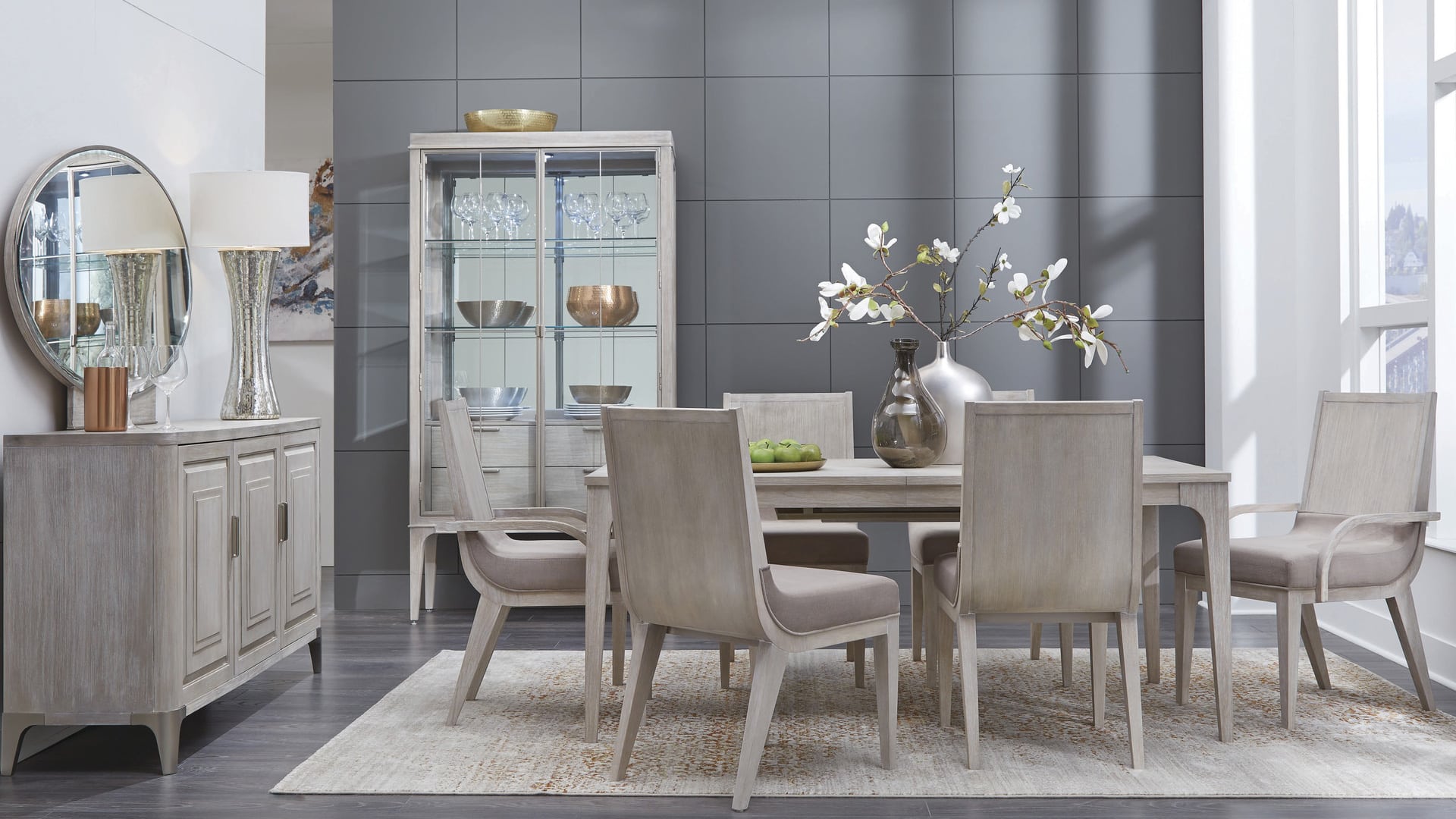 Here are our best tips to tap into your inner stylist and make your space the Insta-worthy palace of your dreams.
Start with the Vibe
Before choosing furniture for your home, first ask yourself how you want those spaces to feel. Comfy in your living room? Relaxed in your bedroom? Energized in your kitchen? Each of those feelings have corresponding colors, textures and shapes. If you want your living room to feel cozy and lived-in, opt for soft fabrics, warm colors, and lamps for gentle lighting. Or if you want your room to feel elevated and minimal, pick pieces with clean, sharp lines like the Parker sofa line. Accessorizing with a few metal and marble pieces will add visual interest without crowding your space.
Build Around a Focal Object or Point.
Use a statement piece, in a fun color — and build your room around that. Or if the room has an interesting architectural accent, like a window or fireplace; use that as the starting point. For instance, if your statement couch speaks to a Mad Men aesthetic, round out the space with mid- century-inspired pieces, such as teak furniture and mod art prints.
Play with Color
Being mindful with your color scheme is an easy way to upgrade a room — but there's no need to stress about matching. A quick lesson on mixing colors: hues that are opposite from each other on the wheel, like blue and orange or red and green, are known as complimentary colors. When used together, they create eye-catching contrast. Another color-blocking method is using triadic schemes, or choosing three colors equally spaced from one another on the color wheel, like orange, purple and green. Triadic schemes feel a little more balanced and harmonious than high-contrast complimentary schemes.
Search for Statement Materials
Searching out unique fabric textures adds next-level depth that's hard to do with color alone. Make sure it is durable enough to hold up to your family! Leather is a popular couch fabric simply because it's so easy to style. It's the perfect neutral backdrop to whatever prints, rugs or patterns you accessorize your space with, while taking on its own unique worn qualities. There are infinite directions you can take when choosing furniture for your home. A word to the wise: keeping a few easy guidelines in mind when picking your articles, whether online or in person, will make your experience more empowering.
Bedroom Furniture
Dining Room Furniture
Accent Furniture
Sectionals
Chairs
Sofas
Palliser
Klaussner Furnishings
Braxton Culler
Furniture of America
Armen Living
Jessica Charles
Renwil
Pelican Reef
Elk Group International
American Leather