ETotalHome - Replacement Windows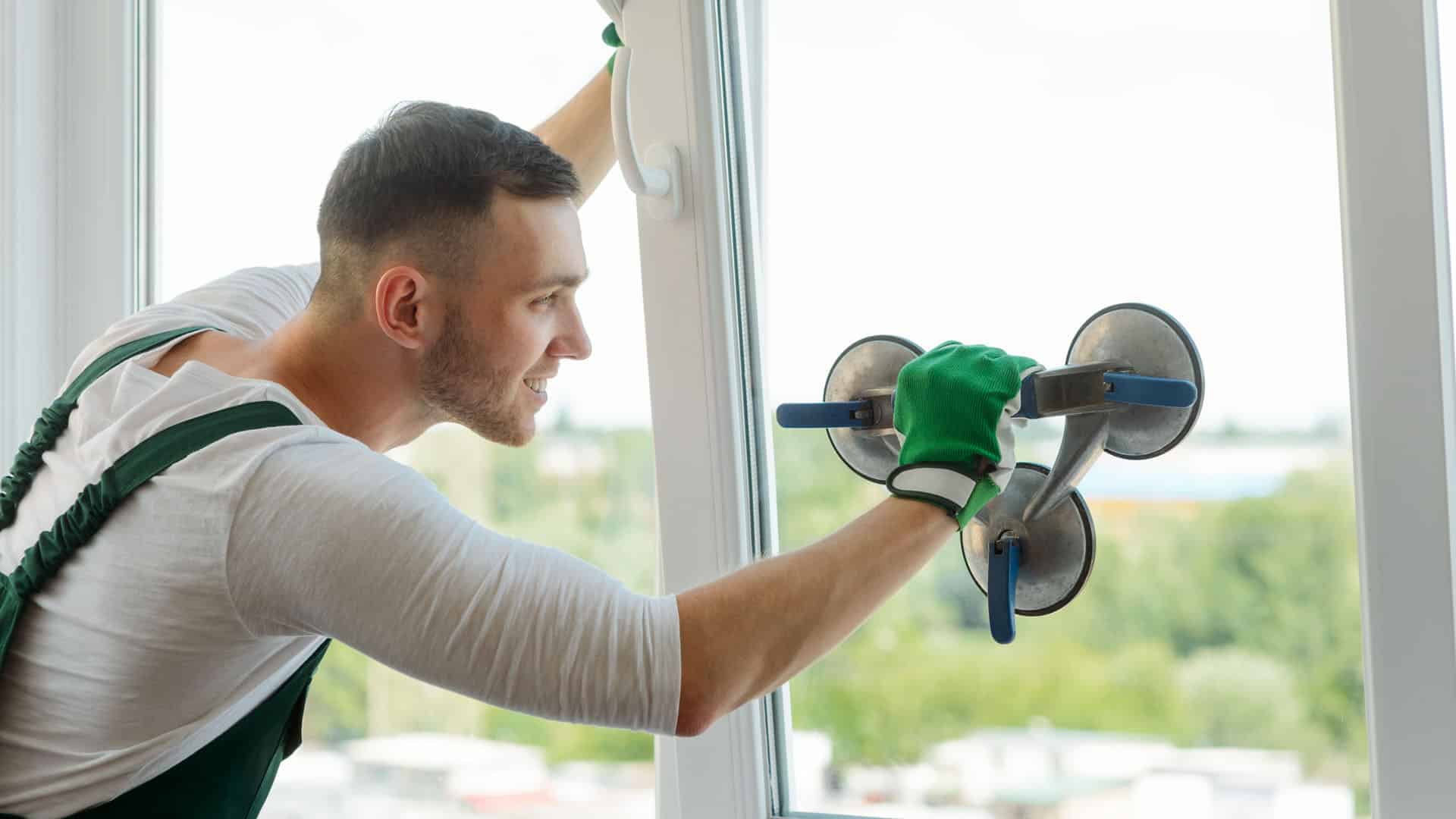 Choose from one of our many top replacement window brands.
We guarantee best prices on materials
Single Hung Windows
Double Hung WIndows
Casement Windows
Energy Efficient Windows
1
Submit Quote/Information
One of our home improvement specialists will take your information and begin forming a quote. Expect to hear back within one business day
2
Free In-Home Consultation
One of our pre-vetted Installers will go to your home to assess your requested service in order to prepare a quote. Free of charge.
3
Approve Quote
We will send you back a quote for materials and labor charges.
4
Order Materials & Pick Service Date
Our specialist will put in an order to procure the materials for your job, and pick a date to begin your request.
A window upgrade is one of the easiest methods of improving the look and resale value of your home, as well as saving you money on your power bill. There are many different types of window, and at ETotalHome we will work with you to figure out exactly what you need at any budget. EtotalHome works with top rated suppliers and installers to provide the quality window replacement experience you expect, at the best pricing available. With the help of our expert designers at ETotalHome, you won't have to worry about which windows are right for you. We will go through every available option to ensure you get the stunning, energy saving design that best suits your needs.
We are Affordable
Low cost options usually result in low quality work, but it doesn't have to be that way. ETotalHome has access to high quality factory inventory at the best pricing available. Years spent in the home improvement industry means we know what good work costs. You will not be overcharged for installation. Our promise is the highest quality window replacement at the lowest cost to you, our valued customer.
Our suppliers offer state of the art windows that are not prone to the usual weaknesses of traditional windows, such as cracking, leaking, and warping. We offer windows that are renowned for their durability and insulating capacity. They are also available in a wide variety of designs which can be perfectly tailored to your home's unique style.
Popular Window Upgrades
Vinyl windows: Vinyl windows are a great way to keep the Texas heat out of your home, and the dollars off of your energy bill. Less heat getting in means less money spent cooling it off.
Double Hung Windows: If you prefer the aesthetics and operation of a window that opens from the top and the bottom, then this is a great option for you. Our high quality products mean it won't come at the cost of heat management or durability.
Aluminum Windows: Aluminum has a high specific strength, meaning it is compact and durable. It also comes with the added benefit of being resistant to rust, so you can rest assured that they will stand the test of time.
How to Know When It's Time to Upgrade
As with any major project, there can be some reluctance to get going on an upgrade like this. However, the benefits are hard to ignore, and with our streamline process it is not the headache that it once was. The Benefits:
Outdated windows are costing you money. If your windows are not properly insulated, then you are paying more to heat and cool your home. New, high quality windows will keep your home's temperature regulated.
This also saves you money on your HVAC system, as it won't have to work as hard to moderate your home's temperature.
Outdated windows can also be an eyesore. You work hard to keep your home looking nice. If your windows are old and not matched to the rest of your home, they can be a big visual let down. This matters when it comes time to sell.
Good looking, modern, high quality windows are seen as a huge benefit when purchasing a home. This upgrade easily adds to the resale value of your property.
Signs of Wear That Indicate It's Time to Upgrade:
Drafts: You should not be able to tell the outside temperature from next to your window. If this is the case for your home, then it is time to consider a replacement.
Damaged Frames: Frame damage reduces a window's functionality and efficiency.
Challenging to Open: Opening your window should not be a hassle. If you are having trouble opening or closing windows, it's time to think about upgrading.
Broken Locks: Security is on the mind of every homeowner, and windows are one of the most obvious points of entry. Ensuring that your windows are able to be locked easily can bring that extra peace of mind.
Scheduling a Free Quote for Window Replacement In Houston
If you have made the decision, or are simply curious about ordering new windows, feel free to contact us at ETotalHome. We have friendly experts on hand who are ready to help you explore the possibilities for this investment in your home. We will work with your wants, needs, and budget to curate the best possible plan for your property. Call us today at 346-410-0755 or fill out the form below.